Rapper Illy slams NSW Government for singing and dancing church exemption
Music industry figures forced to scrap upcoming gigs are lashing out at the NSW government over a glaring double standard within reintroduced restrictions.
The NSW music industry is fuming in light of new restrictions brought in by the government which have banned singing and dancing just as festivals and gigs looked to be back on the cards for 2022.
In what artists have slammed as a glaring double standard, while singing and dancing is banned at nightclubs, pubs, bars, and entertainment facilities, large religious gatherings are able go ahead with members of the congregation belting out hymns.
Dancing is also still permitted at weddings.
The exemptions have led to musicians including rapper Illy and indie band The Jungle Giants lashing out at the NSW government and vowing to form their own church to get around the rules.
NSW Premier Dominic Perrottet reintroduced restrictions across the state on Friday as the highly-contagious Omicron variant of Covid-19 continues to spread, with the rules set to last until January 27.
Chief health officer Dr Kerry Chant explained that the virus spreads easier on dance floors, with the department defending the decision to make allowances for religious settings.
"Singing and dancing in hospitality venues and nightclubs is deemed high risk due to increased movement and mingling within and across these venues, the influence of alcohol consumption, and the removal of masks in these settings to consume food and drink," a spokesperson said.
"People attending religious services generally remain in fixed positions and masks are mandatory for these indoor gatherings."
It's been a bitter pill to swallow for the live music industry which has suffered immensely throughout the pandemic.
Australian rapper Illy expressed his frustration in an Instagram post on Wednesday night.
"You can postpone all our festivals and gigs, you can say no dancing in clubs for the next 50 years, and you can make singing and shouting in public illegal except in sermons and the cricket for some reason," the 35-year-old wrote.
"But no matter how bulls**t you make the rules, you will STILL never, ever, get me to join Hillsong," he joked.
The Papercuts hit maker followed up to clarify that he wasn't "attacking religion".
"FYI I'm for everyone's religious beliefs. The post is a joke, aimed at the latest horse s**t double standard the music industry is ONCE AGAIN having to face. Not attacking religion at all," he wrote.
Meanwhile, indie rockers The Jungle Giants tweeted a creative solution to the problem.
"Thinking about starting a church in NSW so we can play some gigs. Who's in?" they wrote, garnering support from singer Bec Sandridge and band Holy Holy.
It comes after Grapevine Gathering music festival in the Hunter Valley was cancelled on Wednesday, just four days before it was set to take place.
Organisers are now faced with refunding 16,000 tickets to music lovers hoping to catch major acts including Peking Duk, The Veronicas and San Cisco.
They said the forced cancellation would cost the hard-hit tourism hotspot about $5.2 million in lost revenue, as well as 1,400 jobs.
A statement posted to Grapevine Gathering Instagram page read: "We are deeply sorry this news come at the final hour. We understand many of you have had travel plants and arrangements locked in for some time.
"This is a devastating blow not only to the live music industry. But also to regional tourism. A projected loss of over $5.2 million to the greater Hunter Valley region is expected from this cancellation.
"Over 1400 jobs are now lost across our artists, food vendors, security, production, crew ticketing staff and more who were deep in preparation for the weekend."
Originally published as Rapper Illy slams NSW Government for singing and dancing church exemption
Prince Andrew hosts shooting party after being stripped of titles by Queen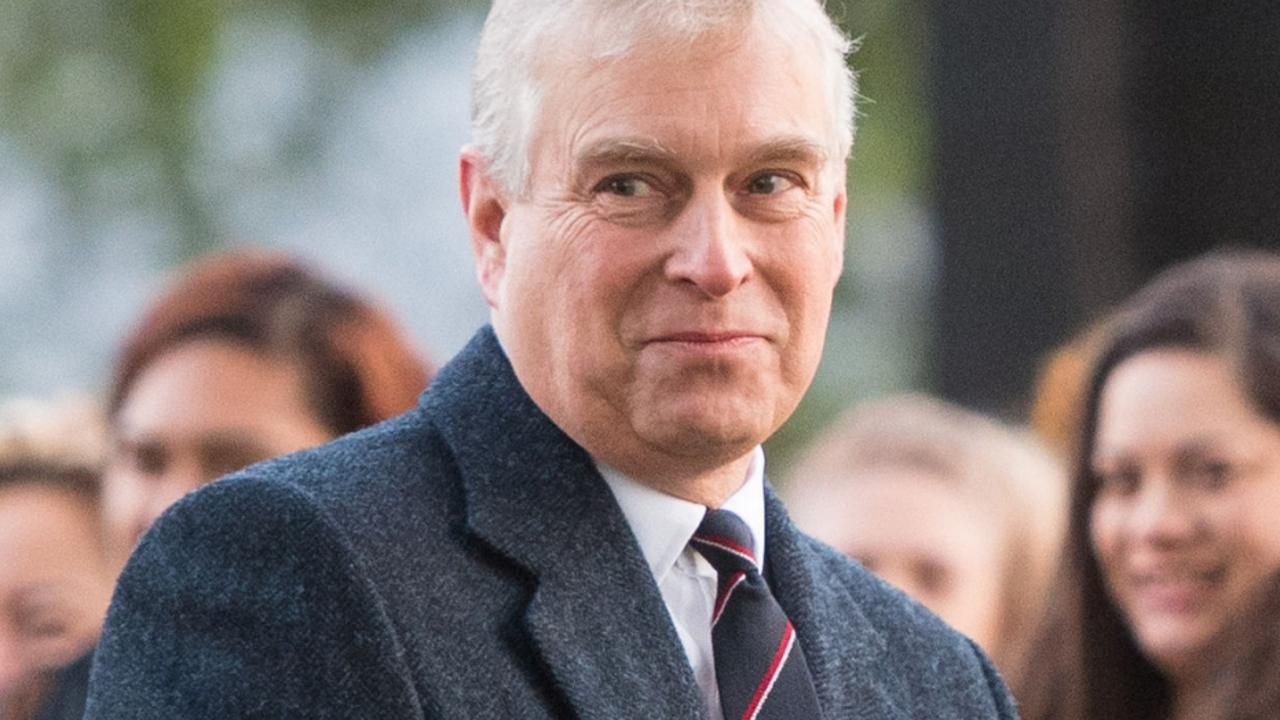 Prince Andrew has hosted a shooting party at his mansion hours after being stripped of titles by the Queen.
Prince Andrew has hosted a shooting party at his mansion as friends claims he is in turmoil at being stripped of his titles by the Queen.
Sources say his dire situation has now dawned on him, with one telling The Sun: "The penny has finally dropped."
The Sun reported despite his angst, around a dozen family friends were hosted on Friday night at his 31-room Royal Lodge home before going on a shoot at Windsor Great Park.
It was believed to have been a Christmas present from the Queen to Princess Eugenie, 31, and her husband Jack, 35, who invited along family friends.
Andrew, 61, and ex-wife Sarah Ferguson, 62, did not go on the shoot itself, but drove their Range Rover to join the shooting party for lunch at the York Club, a social venue, two miles away.
A source said: "It seems quite brazen of Andrew to host a party and let his family go shooting with all the controversy raging."
It comes as The Sun on Sunday can reveal that two new mystery witnesses, who have never spoken out before, are being pursued by Virginia Giuffre's lawyers in her sex case against him.
They can allegedly place Andrew and Virginia at Epstein's homes in Manhattan and the Caribbean.
Meanwhile, Andrew's lawyers want signed statements from Virginia's psychiatrist and husband, as they question her claim she suffered emotional distress and apply to dismiss the case on grounds she does not live in the US.
They also want to question her psychiatrist over claims she "may suffer from false memories".
But neither team has so far submitted requests to question Fergie or Andrew's two daughters, Princesses Beatrice, 33, and Eugenie, over his alibi — or any of the Duke's bodyguards.
Sources close to Andrew claim he is "feeling like his insides have been ripped out" after the Queen stripped him of titles, patronages and the use of HRH status on Thursday after she was pressed by Charles and William.
A close friend of the Duke said: "He is in turmoil. Up until now, on advice of his lawyers, he didn't think it would go this far.
"But he has now finally realised how bad the situation is and feels he has let the Queen down.
"He desperately wants to make amends, although he accepts that it will take a long time. He is relying on the love and support of his family to get through this."
Yesterday's shooting party is believed to have been organised by Eugenie.
Around a dozen of her friends had dinner at the mansion on Friday night.
Andrew was photographed yesterday lunchtime leaving Royal Lodge in his Range Rover beside his loyal ex-wife Fergie.
There are calls for Andrew, who has now been made a private citizen by the Queen, to lose the £30 million (A$56 million) mansion he shares with Fergie, along with his taxpayer-funded round-the-clock security.
The stricken Duke has been holed-up inside his home with his £2000-an-hour lawyers since the Queen summoned him to Windsor Castle on Thursday.
This weekend, lawyers on both sides of the Atlantic issued legal applications to compel witnesses outside the US to give statements.
They want to speak to Shukri Walker after she described to The Sun in August 2020 seeing Prince Andrew at London's Tramps nightclub in 2001.
'Key testimony'
That was around the time Virginia says she partied with the Duke before being sexually abused by him at Ghislaine Maxwell's Mayfair townhouse.
The legal document names The Sun article.
Shukri told The Sun she wanted to speak out about what she saw after Andrew denied knowing his accuser during his Newsnight interview in 2019.
She claimed: "I can remember exactly where they were sitting.
"He looked like he was having a great time. He was with this young girl. But she wasn't smiling. It was the opposite of smiles."
The Sun on Sunday can also reveal two new witnesses who could place Andrew and Virginia together in New York and the Caribbean.
One is said to be a woman "in Jeffrey Epstein's orbit" who saw Andrew and Virginia at the billionaire paedophile's New York mansion.
The other allegedly saw the royal and Giuffre together in New York and the Caribbean.
A source told The Sun on Sunday: "These are two witnesses who have emerged since Virginia filed her lawsuit against Andrew last summer.
"Virginia's lawyers know just how key their testimony could be."
Virginia's attorney, David Boies, said last month that he had up to six witnesses who could give evidence placing her with Andrew.
Legal papers released in the US show the Duke's team wants to question under oath Virginia's husband Robert Giuffre and psychiatrist Dr Judith Lightfoot.
Sources close to the Duke's legal case say they are entitled to test her claims, determine her damages and examine what she told her therapist, because she has put her mental health at issue by suing for emotional distress damages.
They also want to use the depositions to explore her claim to have "been under threat of death or bodily harm from Epstein and Maxwell" when she was sex trafficked.
They are seeking medical records and want to question the psychiatrist over the issue of a "theory of false memories" in connection with Virginia's account.
Prince Andrew has vowed to clear his name and sources close to the Duke say he is prepared to give a sworn deposition via video link next month.
A trial has been ordered between September and December this year.
This story was originally published by The Sun and has been reproduced with permission.
Originally published as Prince Andrew hosts shooting party at mansion after being stripped of titles by Queen
Prince Charles plotted Prince Andrew's downfall over Christmas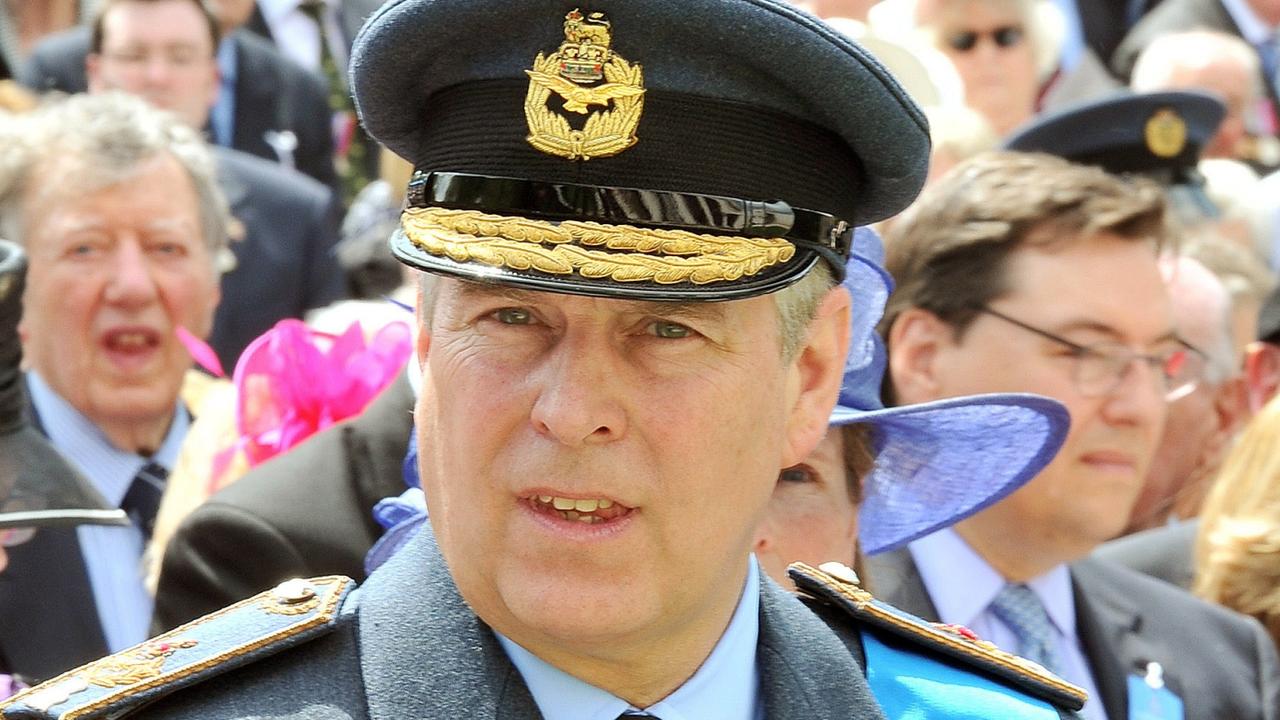 Royal experts say Charles' powerplay shows how he needs to "flex his muscles" to help the Queen now she no longer has husband Philip by her side.
Prince Charles planned Andrew's axing before getting son William's full backing, The Sun can reveal.
The two heirs then told the Queen her "favourite son" must go because of the damage caused by sex abuse claims.
The Prince of Wales sharpened the knife over Christmas, deciding his brother had "run out of road" and should be stripped of all military titles, patronages and his HRH status to protect the Royal Family.
He sought counsel from William, who was spending the holiday season with his wife and children at their Anmer Hall home in Norfolk.
Charles, 73, and Wills, 39, told the Queen they had agreed Andrew must go after his New York sex abuse hearing earlier this month, sources told The Sun.
The 95-year-old Queen replied that she was "of the same opinion", although sources say it was with a "heavy heart".
Royal experts say Charles' powerplay shows how he needs to "flex his muscles" to help the Queen now she no longer has husband Philip by her side.
Once Andrew's fate was decided, his siblings Princess Anne and Prince Edward visited him at his 30-room mansion Royal Lodge last weekend where it is believed they warned of what was to come.
Armed with support from her successors, the Queen reluctantly severed Andrew's royal privileges on Thursday lunchtime just 24 hours after Judge Lewis Kaplan ordered him to face a civil trial in New York.
A source told The Sun: "The collective view was that Andrew was damaging the entire family."
Andrew, 61, was left without any family support, it is understood.
Another source revealed: "Charles first decided that Andrew must go.
"He felt he's just run out of road. So he discussed it with William in the days between Christmas and New Year and his son fully agreed with him. William and Charles then informed the Queen that they were of the same opinion.
Ultimately, it was the Queen's final decision but she told them she shared their view.
The Queen and Andrew had the final conversations on the matter on Thursday."
A third source said: "William thought it needed to be resolved. His views were similar to Charles's in that it needed to be sorted out.
"He didn't think the Duke of York was handling it well at all."
Charles spent Christmas Day and Boxing Day at Windsor Castle with the Queen and up to 20 family members including Andrew where his case was "widely discussed".
Days later he spoke to William who was spending the break 150 miles away in Norfolk.
Andrew was locked down in Royal Lodge between Christmas and New Year preparing for a hearing in which he was trying to throw out the case on a technicality.
He was left alone as ex-wife Sarah Ferguson, and their two daughters Beatrice and Eugenie and their husbands Edo and Jack, flew to Switzerland for a skiing break.
They stayed in Andy and Fergie's Verbier chalet which they are selling to recoup at least £10 million to fund a potential settlement with accuser Virginia Giuffre.
Judge Kaplan gave Andy's lawyer short shrift in the one-hour case hearing on January 4 and the decision, announced this Wednesday, to press ahead with a sex abuse trial was inevitable.
Last weekend, Anne and Edward visited Andrew at Windsor's Royal Lodge. It is believed they were with the disgraced duke to tell him of the family plans. A royal insider told The Sun: "Edward and Anne made the trip to Royal Lodge and told Andrew it was over.
"Somewhere along it has to stop because it was using so much money from the Royal Family. It was then inevitable when the judge ordered a trial on Wednesday."
It meant Andrew, who looked ashen-faced as he was driven to Windsor Castle with his lawyer Gary Bloxsome at 11.30am on Wednesday, had learned his fate before the Queen told him face-to-face that he was out.
Another source told The Sun: "It was a PR decision and a financial decision. Ultimately, everything comes down to money.
"He is a private citizen now. They can say, 'We have nothing to do with him. We fired him'.
"They are trying to limit those zeros on the settlement.
"He has gone in saying he will fight it all the way and been told, 'Yes, but not as one of us'. The only way is to settle."
Andrew could lose his taxpayer-funded security.
Questions are also being asked over how he can continue to afford paying security for his daughters Beatrice and Eugenie.
There are questions over his right to live at Royal Lodge on which he secured a 75-year lease for a one-off £1 million payment. Buckingham Palace did not want to comment.
This story originally appeared on The Sun and is reproduced here with permission
Originally published as Prince Charles plotted Prince Andrew's downfall over Christmas
First contestant eliminated on I'm A Celebrity … Get Me Out Of Here!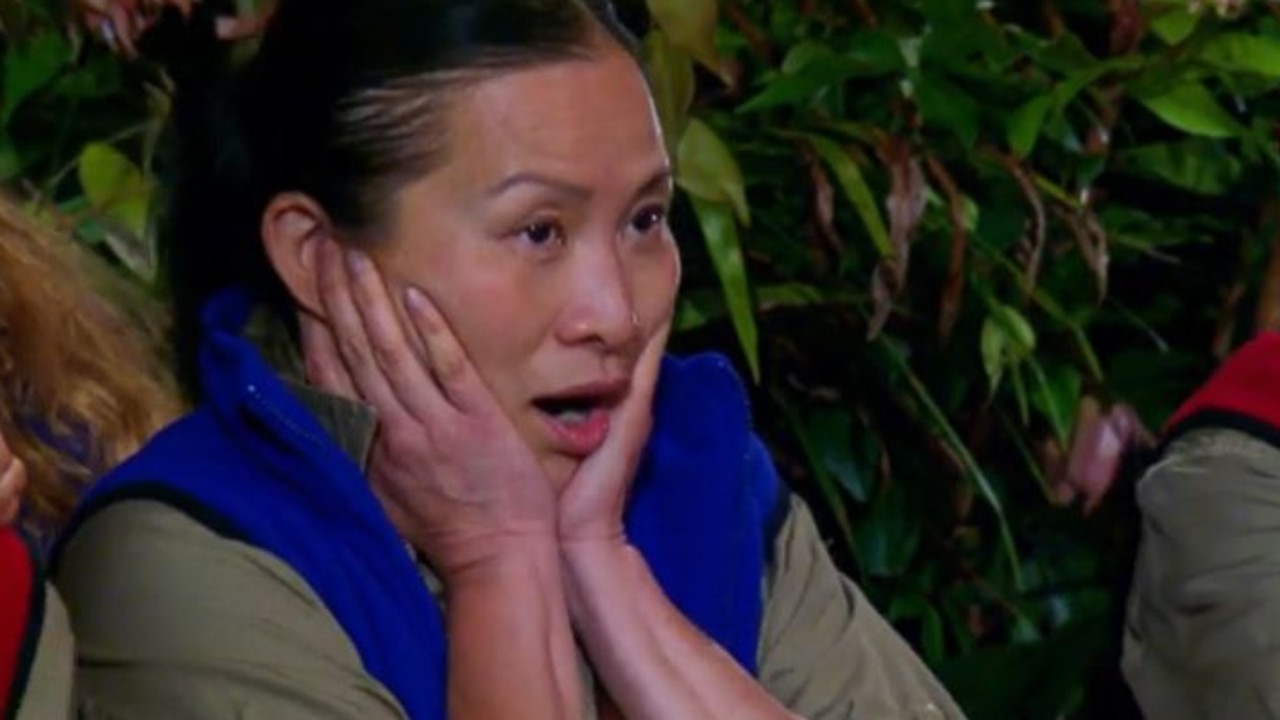 Contestants were shocked by who was first to be eliminated on I'm A Celebrity … Get Me Out Of Here! after being rocked by a rather gross moment earlier on.
It was a night of firsts for the contestants of I'm A Celebrity … Get Me Out Of Here!
First, they were split into two separate teams; red and blue, or the "naughty blues" vs the "crimson ninjas" to fight for the chance to enjoy a delicious barbecue.
They were also warned they would face a "massive ejection" on Sunday night's show, with the season's first elimination taking place.
But there was also a rather gross moment on the Channel 10 reality series, involving some smelly underwear, that shocked everyone.
Among the stars on the show are MasterChef favourite Poh Ling Yeow, TV and radio star Dylan Lewis, AFL legend and former coach Nathan Buckley and retired NRL player Beau Ryan, comedian Cal Wilson, MAFS star Davina Rankin, AFL legend Derek Kickett, country music singer Brooke McClymont and Olympic swimmer Emily Seebohm and The David.
Tonight, the three stars who found themselves facing the possibility of elimination after failing in the show's scarf measurement challenge were Maria, The David and Davina, they then had to put their hands into a box of rats and guess the number for a chance to stay.
The loser of the challenge, intruder Davina, was booted from the show.
"I was having an amazing time and I'll miss the people … but a warm shower is going to go down well," Davina said after her elimination.
"The people in here and the experience has been nothing short of amazing and I'm so glad I did it."
She said she wants either Dylan or Nathan to win.
There was a bizarre moment earlier on Sunday's show when Joey Essex offered up his underwear to be sniffed by his fellow contestants.
He said: "Mate, honestly, smell these pants. You smell these pants. Trust me, it's gorgeous."
When quizzed by the other baffled contestants: "Are they nice? No. Is it arse?" he insisted "no I'm being serious, smell my pants".
More questions followed: "Does it smell like … Is it Joey's ball smell? I don't want ball smell."
Joey insisted: "No, no, no, no."
After being met with more hesitation and questions on the topic of cleanliness, Joey clarified that they were brand new boxers that had never been worn before.
His suddenly more willing teammates then agreed they smelt delicious. Joey said: "Nice, innit? Everyone was just smelling my pants, man. Just smelled like something special."
Poh watched on from the sidelines, and said simply: "What is happening?"
Meanwhile, the first challenge of the show involved the contestants trying to stop a giant ball flying down on them, and Joey was the first and only one successful in doing so, ultimately winning his blue team the challenge.
However, he fell in the water after posing alongside the ball and gloating, but brushed off the trip by insisting "I liked it".
Next, Dylan failed to stop the ball, then other members of the blue and red team decided to jump out of the way to avoid the ball.
Also on Sunday's episode, Maria confessed to Joey that she likes him and wants to be able to just enjoy their time together.
Here's a rundown of who's who in the jungle this year:
POH LING YEOW
Poh shot to fame on the first season of MasterChef Australia and has been a mainstay on the show in the decade since. As one of Australia's most beloved reality TV stars, she's sure to be a tough contender.
NATHAN BUCKLEY
After a rough couple of years in his personal life which saw him announce the end of his 18-year marriage, AFL icon Nathan Buckley is trying his luck in the jungle this year too.
DYLAN LEWIS
TV and radio host Dylan is no stranger to reality shows, winning Celebrity Big Brother in 2002 – will he add a jungle crown to his mantelpiece?
THE DAVID
The big twist in this season is "The David", or David Subritzky, who is pretending to be a fashion designer and influencer when in reality he is just a regular guy from the Gold Coast.
MARIA THATTIL
Maria is accustomed to winning crowns – in 2020 she was named Miss Universe Australia, going on to place in the top 10 at the Miss Universe Competition. She has used her platform to launch a social media empowerment series for women.
BEAU RYAN
Former NRL star Beau Ryan also has reality show experience, hosting The Amazing Race Australia and trying out all the challenges, making him a formidable contender for this year's title.
BROOKE MCCLYMONT
Brooke is one-third of Australian country music trio The McClymonts, alongside her two sisters Samantha and Mollie.
EMILY SEEBOHM
Olympic swimmer Emily Seebohm has won three gold medals – will she add Queen of the Jungle to her list of accolades?
DEREK KICKETT
Aussie Rules legend Derek was a legendary Essendon player, going on to host NITV's Marngrook Footy Show.
CAL WILSON
Comedian, author, radio host and TV presenter Cal is a regular on Australia's favourite sketch and panel shows.
But that's not it — on Tuesday night, international TV star Joey Essex, known for British reality TV show The Only Way is Essex, will join the campsite, promising to spice things up in the jungle.
I'm A Celebrity was filmed late last year in northern NSW.
Reality TV and Instagram sensation Abbie Chatfield took out the crown in 2021, beating Grant Denyer to assume the title of queen of the jungle.
Originally published as Davina Rankin eliminated on I'm A Celebrity … Get Me Out Of Here!